Clare Chiara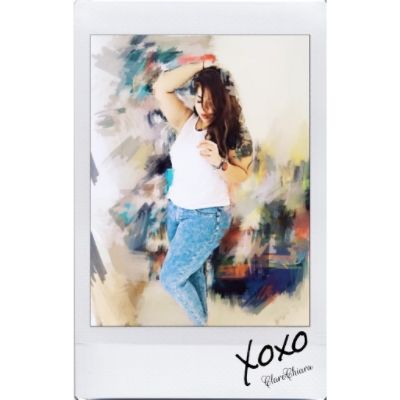 ♥ Hello! Welcome to my blog.
I'm Clare Chiara.
I'm an awesome wife to #lehulkhubster.
Mama to #avarosetl
Human to #iggytheiguana and #saharathepug.
Mermaid Wannabe.
All Blacks Fanatic.



Instagram




Blogger Law

Viewing Now



This

work

is licensed under a Creative Commons Attribution-Noncommercial-No Derivative Works 2.5 Malaysia License.




musings

Ayesha | Adeline | A Beautiful Mess | Audrey | Bangsar Babe | BoboStephanie | Careen Tan | Cheesie | Chriselle | Emily | Gwen | Girl With Curves | Jade & Oak | Jessica Chaw | Isabella | KampungBoyCityGal | Keiko Lynn | Linora | Mel | Michelle Phan | Mimpi Murni | The Small Things | Qiu Qiu | Prodduck | Rayhan | Rina | Shu Han | Steph | Stephanie | Susan | Sydney | Daily Nail | Pretty Blog | Wendy | XiaXue




twitter





mail

For advertising, product review and events please send me an email clarechiara@gmail.com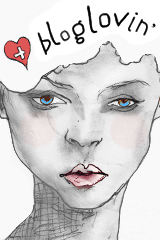 Thank You

Thank you for popping by my blog. Feel free to leave a comment. Oh and do drop your blog link too! So I can read your blog too! *XOXO*

"It is only with the heart that one can see rightly; what is essential is invisible to the eye." - The Little Prince.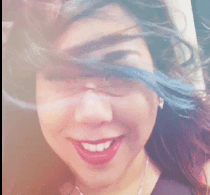 Hello Beautiful People,

Updating the blog late at night. Hey, at least I'm updating right? Also, trying to keep up with the updates and all. We did this Discovery Basket session way back in March when Lil Lady Boss was 10 months old.

Anyways, I bought some really cheap fake toys from Daiso to help with this project.


It's really simple this project.

You just need a basket, and fill it with whatever you want your baby / toddler to explore. Let them explore. Hold it, put it in their mouths... Whatever! (Just make sure you clean them after la..)


At first Lil Lady Boss was much more interested in the basket.. I did give her some time to explore the whole thing.


In the end she slowly started exploring what is inside the basket. Slowly one by one I told her what fruit / vegetable it was. The color of the fruit / vegetable and had some small pretend play too!



We had fun with this project. I promise you guys there are more interesting discovery Baskets!!.. So stay tuned!

Labels: adiaryofanewmom, avarosetl, clarechiara, discoverybasket, mamaclare, momlife, sahm, stayathomemom, teachingavarose, teachingavarosetl





Hello again beautiful people,

Here's another sensory play we did when Lil Lady Boss was 10 months old. Gosh, I'm really bad at updating. Anyways...

This was a really fun activity and Lil Lady Boss sat down for almost an hour tugging and shoving the pipe cleaners.

It's an inexpensive activity. All you need are colorful pipe cleaners and a colander.

You just need to poke the pipe cleaners through the hole. And you are done. Easy peasy. The rest, leave it to your LO to play with.

Look at Lil Lady Boss being busy with her tiny fingers.



Kept her entertained for more than an hour long honestly.



This activity helps with their fine motor skills.





Labels: adiaryofanewmom, avarosetl, baby, babyactivity, clare chiara, clarechiara, lilladyboss, momlife, stayathomemom, teachingavarose, teachingavarosetl, toddleractivity





I realised I have not done a DIY blog for the longest time! So thought I'd blog about something simple and yet so totally awesome!

I made this really cool Wonder Woman Lego hairband for Lil Lady Boss few months back. And since it was such a big hit with so many people, thought I'd do another one.


Its honestly really easy to do.

All you need.

- A stretchy hairband
- A lego figurine
- E6000 glue

Step 1
- I got the stretchy hairband from Spotlight.


Step 2.
- If the lego figurine has hair, you may want to remove that first.


Step 3.
- Glue on the Lego Figurine to the hairband.


Step 4.
- Glue on the hair to the Lego Figurine.


Step 5.
- Let it dry up. AND YOU ARE DONE!


So easy right??


Labels: avarosetl, chiara, clare, clarechiara, clarechiarasdiy, DIY, lego





Babies / Toddlers love making a mess. Lil Lady Boss loves making a mess too so I thought why not let her get her hands on finger painting right? She gets to learn about colors and have loads of fun too!

Do please make sure you look for child friendly paints that are non toxic and easy to clean off. (In case you get some on your furnitures.)


I poured a little bit of paint on the paint palette and allowed Lil Lady Boss go crazy. She had loads of fun.

At first she was so curious and had no idea what they were, I had to help guide her on what to do. And within seconds she started creating her own masterpiece.



Let your baby / toddler explore and have fun. Try not to get worried with the mess. Another great idea is to make sure the surrounding areas area already well protected so in case any paints get on em you can still clean them up.

Labels: adiaryofanewmom, avarosetl, baby, babyactivity, clare chiara, clarechiara, education, fingerpainting, momlife, sahm, stayathomemom, teachingavarose, teachingavarosetl, toddleractivity





1. Kitchen Tools (Anything except objects that are dangerous!)

2. A Basket.


I just put the whole basket right in front of Lil Lady Boss and of course with her curious little mind she grabbed everything, touched it, felt it, created sounds with it.


You don't really have to buy brand new kitchen tools, these can be things you use in the kitchen. Just make sure you wash it once your baby is done playing with it.



Lil Lady Boss sure had fun exploring this big basket of kitchen tools. Just allow your little one play with the tools, talk to them, explain to them what are the tools for.

Labels: baby, babyactivity, clarechiara, discoverybasket, education, mamaclare, sahm, sensoryplay, stayathomemom, teachingavarose, teachingavarosetl



6 Changes About Me After I become a Mother.

1. My priority is now Lil Lady Boss.

My whole life is now (for now) Lil Lady Boss. My timing, my schedules, my everything revolves around her. I am constantly on the look out for my daughter, be it health, clothes, food.. Anything and I mean ANYTHING it's always.. "Hmm, will she like this? Will she want this? Will it be good for her?" I eat, sleep and even dream of my daughter. My whole life and I literally mean this and cannot stress enough.. It's about her now.


2. Goodbye night life, hello motherhood.

I used to be a party animal, but now I'm often the party pooper. I used to enjoy staying up late, drinking and just lepaking with friends. My girls night out was a weekly must. BUT.. Yup, things has changed. By 9.30pm Lil Lady Boss is ready for bed and I'd learn to kick back and relax with a book. (This is where I will get loads of telling off for not blogging right?!)



3. I'm a SURVIVOR!

There are days where I question myself, wow.. How the hell did I get through the day? Lil Lady Boss being cranky / playful / curious / adventurous / mischievous / naughty.. SHE TAKES UP ALL MY ENERGY! But somehow there is this very strong motherly strength that I somehow started to gain and I survived. So I always tell myself that if I can survive today, I can survive tomorrow.



4. Learnt the importance of family.


I get a lot of advices from my family, I get a lot of support from my family. But at the same time when I say family I also mean those who are dear friends to me who have also become a part of my family. There are times, when I feel like as if I'm personally loosing it as a mom. I turn to my husband, my mom, my aunt and my friends. And the strength and energy they give me.. The motivations and inspirations they often share with me makes me want to do more. Be a better mom for my Lil Lady Boss. And to always learn from the best.. My Mom and my Ah Ma.

5. To push negativity out of my life.

I wanted to bring positivity in my life, I did not want Lil Lady Boss to grow up in a very negative environment. So I learnt to become someone positive and I actually stopped getting upset, angry or moody. I guess that lil bit of positivity that I put it my life now gives me so much more joy and excitement in life. It also teaches me to appreciate the beauty in life, the power of prayer and the reason why you are being put here on earth.



6. How much I've matured.

I can proudly say I am no longer that wild child who longs to drift along the breeze, I have learnt to become a mother. I have learnt to love someone so much more than myself. I have learnt so much more and everyday I am still learning new things together with Lil Lady Boss.



Labels: adiaryofanewmom, afterastormcomestherainbow, avarosetl, clare chiara, clarechiara, clarespeaks, momlife, motherhood, rainbowbaby, sahm, stayathomemom





I did this project for her when she was 9 months old. So yeah, I'm updating the blog la.. LOL.

Things you need: -

1. Ribbons

2. Empty Box

3. Scissors


2. Cut out 1 side of the box. Please get a box you are no longer using.


3. Poke holes on the top. You can honestly use a pen or something, but OCD in me said use a crafting blade.


4. Cut the ribbons
You don't really need the ribbons to be the same length.


5. Tie a dead knot on top of the box so the ribbon cannot be pulled off.


6. And you are done!



Lil Lady Boss had fun pulling and tugging the ribbons. This helps with their fine motor skills. And it keeps them entertained for at least an hour.

Sorry gotta do throwback posts ok.

Labels: adiaryofanewmom, avarosetl, babyactivity, clarechiara, finemotorskills, motherhood, pinterest, sahm, sensoryplay, teachingavarose, teachingavarosetl, toddleractivity