So this blog was meant to be posted last week, but due to the insanely busy schedule I could only update the blog today. Oh well, just update 2 blog posts at 1 time la then. =) Due to the lack of time to get my nails done. I decided it was time Konad Nail Stamp came to the rescue.
1. Base Coat
- Insanely IMPORTANT!
- Orange and black, colors of halloween.. *Spooksville*
3. Stamp it ON!
- Before you stamp on your spiders, you could draw some cobwebs. It's honestly up to you for this design. You can also keep it simple with just the stamping of the spider.
- To protect your nail art, preventing it from getting messed up and all. Best solution is to apply the top coat. There you have 4 easy steps to make this fun and yet simple Halloween nail art.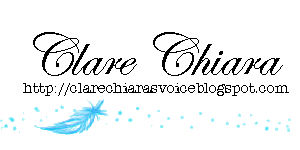 Have a spooky Halloween!!